After nearly one year, Lithuanian Nature Guide training officially is over with 23 new nature guides! Although the training was prolonged due to COVID-19 outbreak almost for 4 months our participants devoted their summer time to attend nature interpretation lectures and prepare their final tours. And so, last Saturday we held the final certification event. We invited participants, lecturers, partners, and journalists to celebrate together.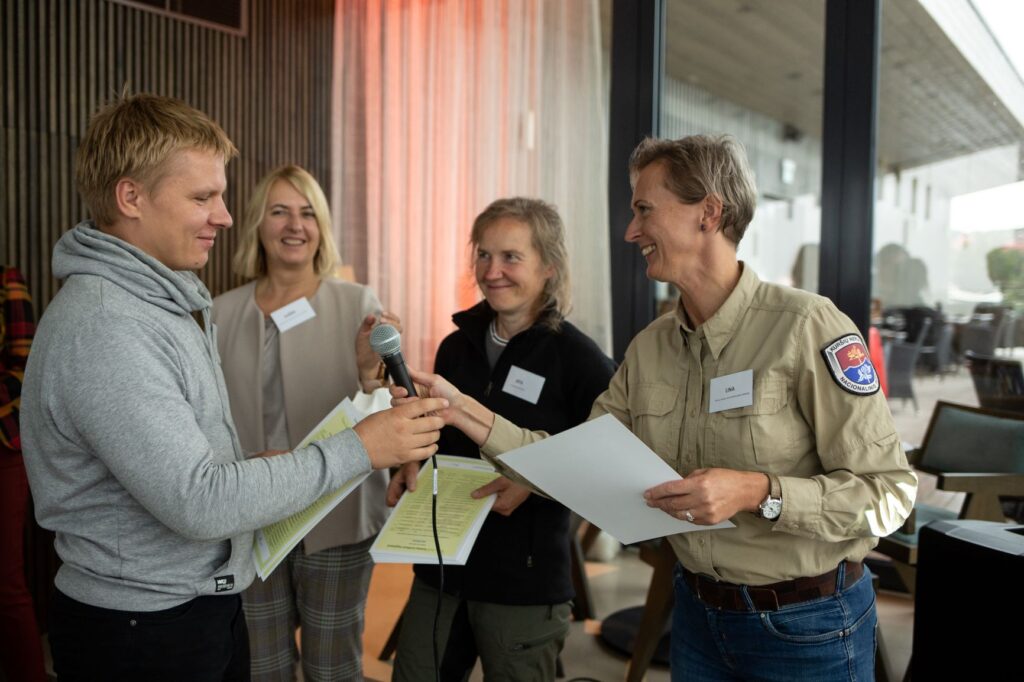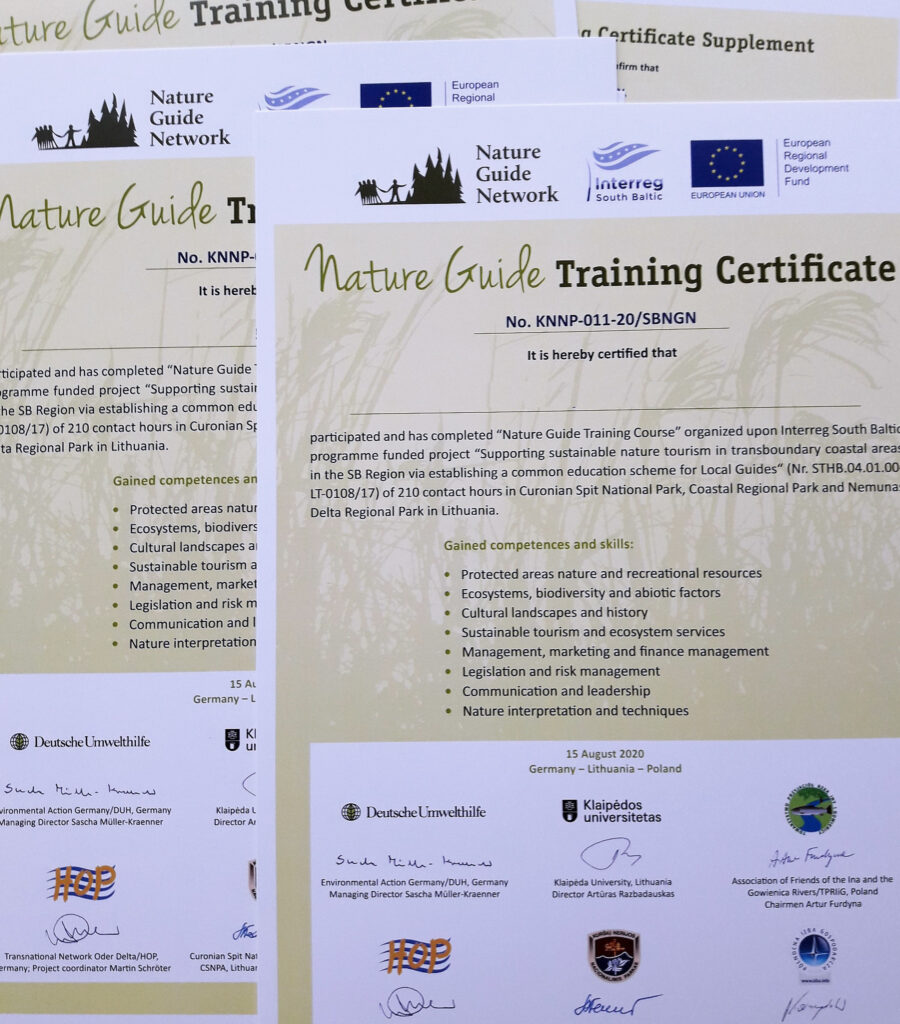 The newly trained Nature Guides were awarded their certificates, which confirm their knowledge in Coastal Lithuanian nature, nature tour management, communication and nature interpretation. If one day you would like to explore Lithuanian nature with authentic discoveries, contact our guides via www.nature-guide-network.eu.
We are glad that participants built close friendships that are growing into a community network. This year, we will be working intensively to promote and widen Nature Guide Network, so it will become a strong and active network.
Curonian Spit National Park Administration says BIG THANKS to all training participants, lecturers, partners, and organizers who devoted their time and energy to make this training program possible and so successful!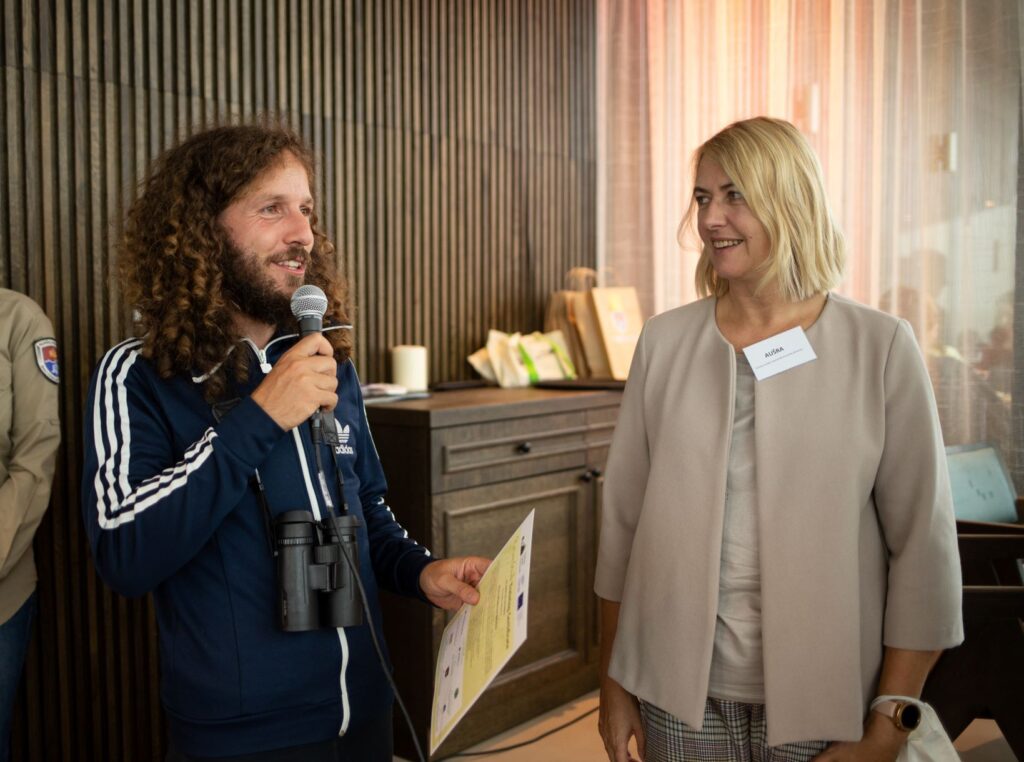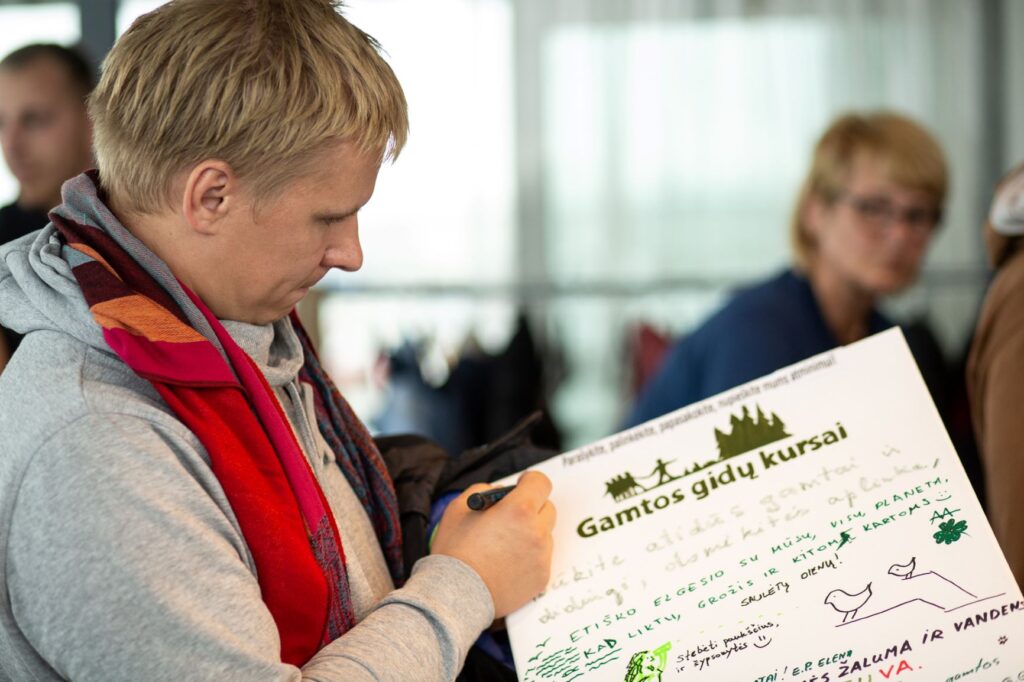 Photo: Gintautas Beržinskas