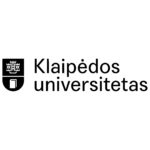 University of Klaipeda, Lithuania

University of Klaipeda, Lithuania (Lead Partner)
Klaipėda University is located on the Lithuanian seaside – an area unique from the natural, economic, cultural, and geopolitical aspects. The University has a multidisciplinary experience and capacity in different activities including environmental research and technology, coastal tourism development, analysis and management of ecosystem services, spatial planning, environmental education etc. For the University, SB Nature Guide Network project is a possibility to merge deep environmental knowledge with sustainable nature tourism concept to create new possibilities for coastal tourism development.
Contact:
Zita Rasuolė Gasiūnaitė
Tel: + 370 46 46 398846
E-mail: zita(at)apc.ku.lt
more information / Daugiau informacijos » https://www.ku.lt/ + https://www.ku.lt/en/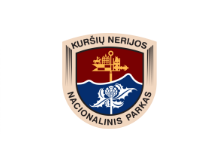 Curonian Spit National Park Administration / CSNPA, Lithuania
Curonian Spit National Park Administration, Lithuania
Curonian Spit is a narrow strip of sandy dunes and green forests stretching 97 kilometers along the Baltic Sea, of which 52 km belong to Lithuania. It is unique and vulnerable, sandy and wooded, surrounded by two waters cultural landscape on a coastal spit which features small Curonian lagoon settlements. 
The Curonian Spit, as an outstanding nature corner which became a national park in 1991 and UNESCO World Heritage site as cultural landscape of global significance in 2000. The aim of the National Park Administration is to ensure ecosystems stability in the Curonian Spit, to restore the destroyed and damaged natural and cultural objects, to provide conditions for leisure and ecotourism and to raise public awareness through environmental education activities. As we are responsible for Curonian Spit development, so for us SB Nature Guide Network project is a great opportunity to improve quality of tourism service.
Contact:
Lina Dikšaitė
Tel: +370 469 51224
E-mail: gamtosgidai(at)nerija.lt
more information » http://www.nerija.lt/en