In Curonian Spit National Park we are stepping into the last activity of the Nature Guide Network project – certification of nature guides. In Lithuania there is a specific certification label, called the "Bird label", for services and products that are produced or provided in protected areas. The label intends to support local people of protected areas in their businesses and is widely promoted across the country. The labelling has been ongoing in Lithuania for several years and there are about 3.000 label holders in most of protected areas.
The Bird label is granted for 5 years period for persons who comply criteria of sustainable business in a protected area in four main aspects:
environmentally friendly,
created by local people,
sustain traditional culture,
promote values of certain protected area.
In the Curonian Spit National Park we are just starting with such labelling, and the first ones to receive it are our nature guides. They were given certificate for their specific tours in the nature, like hiking and birdwatching. Meet them!
Boris Belchev – professional ornithologist, environmentalist and a nature guide. He makes bird watching tours in kayaks and on foot in Curonian Spit National Park.
Vita Mohylko – professional guide, who lives in Curonian Spit, loves nature and travelling in nature. She offers slow hiking tours in old woods and dunes in our national park.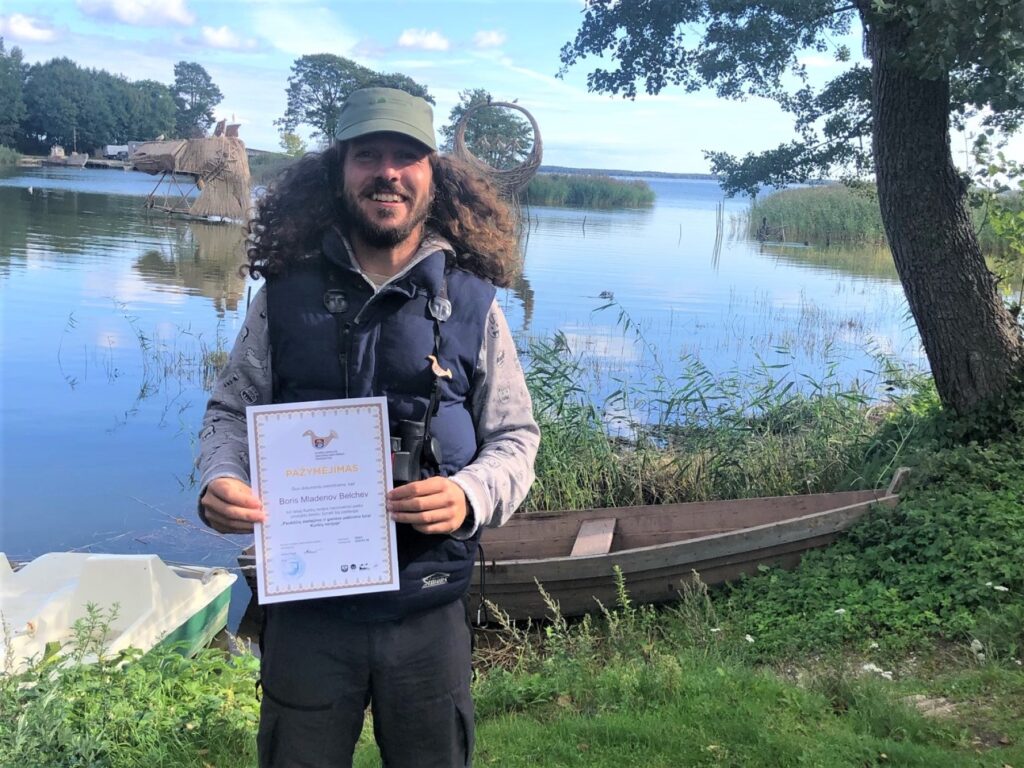 From the Curonian Spit National Park Administration side, we will be promoting our nature guide offers in our new website https://nerija.lrv.lt/lt/, their offers will appear in "Bird certification" website https://gamtoje.org and in promotional video about nature guides, working in the Curonian Spit.
We wish them success in their passion and hard work! Nature guides, who are local residents of our national park, are welcome to apply for labelling all year round.
Title picture: J. Uktveryté